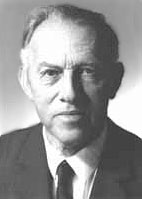 Eduard Imhof (1895–1986) was a professor of cartography at the Swiss Federal Institute of Technology (ETH Zurich) from 1925 until 1965. His fame, which extends far beyond the Institute of Technology, stems from his relief shading work on school maps and atlases.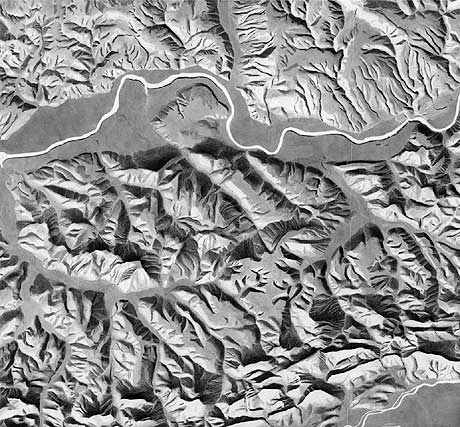 Relief shading "Kanton Aargau" (section northwest) by E. Imhof, 1945. Used for different school maps, 1:100,000.
The relief shading of the Canton Aargau, drawn with pencil, ink and white paint, is one of Imhof's many remarkable masterpieces. The shaded relief is comprised of four separate parts composited as a whole piece for the final map.
The section above shows part of the Jura: in the centre flat-topped tableland, and in the South jagged ridges. The Rhine River follows the boundary between the Jurassic area in the South and the geologically different Black Forest in the North. Characteristic for the Black Forest are its deeply cut valleys. This shaded relief is also noteworthy for using a southwest light direction.
Further resources