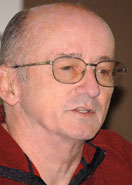 Tibor G. Tóth – born (1937) and raised in Hungary – has more than forty years of pencil, airbrush, acrylic, and digital relief experience. He is the owner of "Tóth Graphix", a cartographic art studio. Starting in 1957 after an eighteen-month cartographic training program in Budapest, he worked at Freytag-Berndt und Artaria, American Geographical Society, and the National Geographic Society.
In 1986 he successfully moved on to doing free-lance work, producing (planimetric as well as oblique) conventional and digital relief art for various companies around the world. Additional information about Tóth's background is written in the paper "From sandbox to cartographic artist".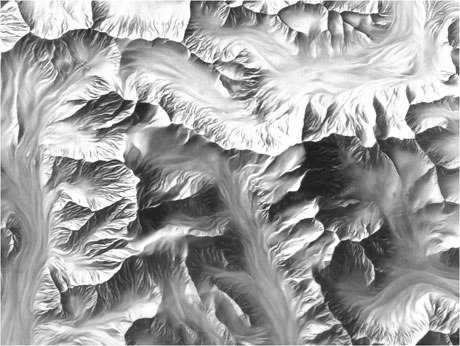 "Mount Kennedy" pencil relief by Tibor G. Tóth. Original size 61 x 45 cm, scale 1:31,680. This relief painting was the first
Swiss style relief
attempt at
National Geographic Society
. The map was published in 1968.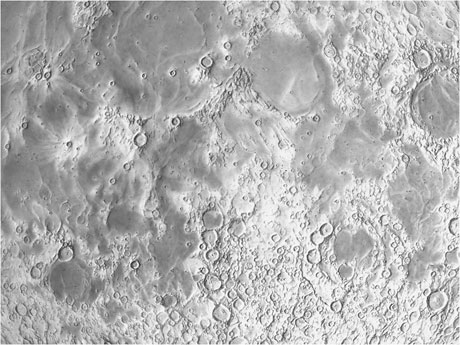 "Moon relief" (section), airbrush painting by Tibor Tóth, 1968.
The Moon relief was painted on Cronaflex in 1968, and the map was published shortly before the July 20, 1969 Apollo 11 Mission landing on the Moon.
Each of the two halves – near and far sides of the Moon – are 47 cm (18.5 inches) diagonally across. The mean scale is 1:11,620,000.
Further resources
Remarkable examples of Tibor G. Tóth reliefs:
References: