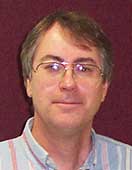 Tom Patterson (Bio) is employed by the U.S. National Park Service. He maintains the very informative Shaded Relief website with "ideas and techniques for presenting 2D and 3D topography on maps".
The two maps below are examples of a new technique for colouring shaded relief proposed by Tom Patterson. They feature shaded relief combined with information extracted from aerial photographs using Photoshop.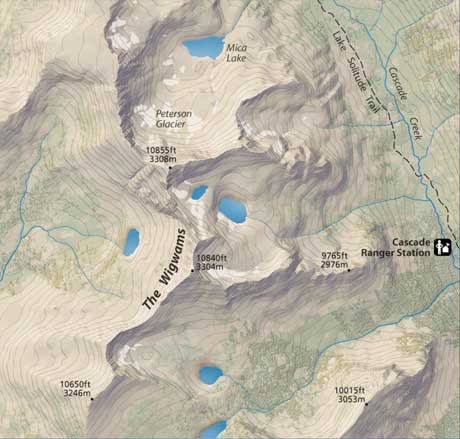 "Grand Teton" (section) by Tom Patterson.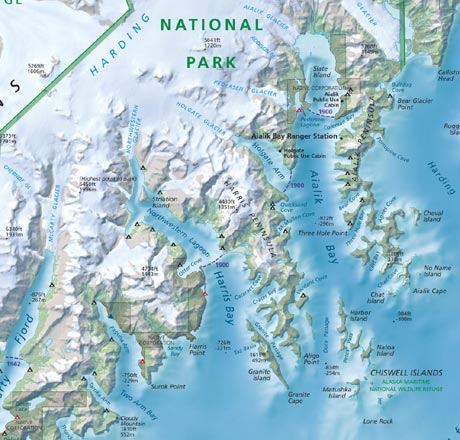 "Kenai Fjords National Park" (section) by Tom Patterson.
In 2015, Tom Patterson created a generalized small-scale relief of the world without the excess detail and noisiness of digital renderings. He drew in Photoshop using a Wacom tablet and stylus. He referred to SRTM Plus elevation data while drawing the relief. The relief without drainages and waterbodies is available on Natural Earth.
Further resources