Strict rules do not apply to the use of colour on shaded relief. Cartographers sometimes use colour in a more impressionistic way to emphasize the three-dimensional appearance of shaded relief.
On maps of this kind, colour changes are typically dependent on elevation, exposition and land use.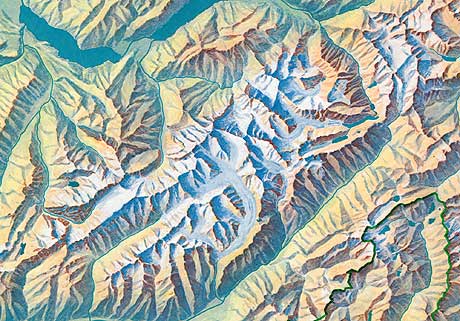 "Relief de la Suisse" (section Bernese Oberland/Goms) by
Eduard Imhof
, 1982, original scale 1:300,000. Available from ©
swisstopo
.
Other examples of artistically coloured shaded relief: