This school wall map of the two Cantons of Basel is one of the many school maps made by Eduard Imhof. Although beautiful colours portray the landscape, they do not represent areal thematic information, such as forest.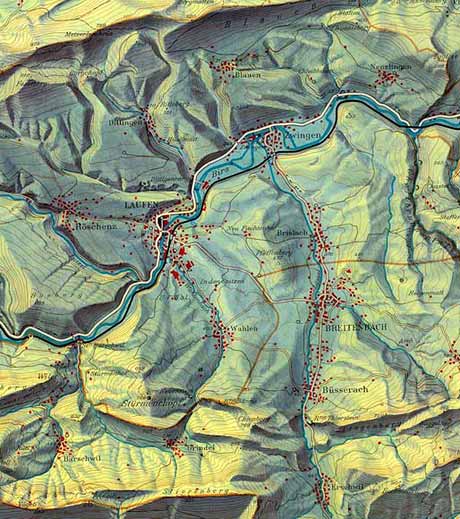 "Basel-Stadt und Baselland" (detail of the wall map for schools) by
Eduard Imhof
, original scale 1:25,000, 1969.